Relocation Inspectors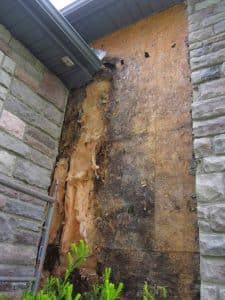 Cliff Kapson Consulting LTD is an inspection company with over 20 years of experience. We specialize in the inspection and evaluation of exterior building envelopes or cladding. Our relocation inspectors can give you confidence in the process of buying a new building, to ensure that the exterior cladding is in order. Hidden cladding damage or installation issues can cost you in the long run, contact us today!
For more information regarding our services, please do not hesitate to call 888-304-3437. There you will be able to speak with one of our team members who can answer all your questions and can help you schedule one of our relocation inspectors. To send us a message instead, please fill out the form found on this page and we will contact you as soon as possible.
Reliable Relocation Inspectors
Rely on our extensive experience to ensure that you are fully informed regarding the exterior status of your potential building. Our relocation inspectors will create a comprehensive and detailed report that will outline all the important data regarding the inspection. The report will outline all the proper and improper installation details. We will be available to advise on the state of the building, type of repairs, and can even recommend contractors.
Experienced Relocation Inspectors
Our relocation inspectors can provide services on buildings with Stone, EIFS (Dryvit), Stucco, Brick, and Composite Board Siding cladding. We are available to perform inspections nationwide, making it easier for you to make an informed decision on any building purchase. Our services can also cover anything from a residence to a large commercial building.
When you are ready to book one of our relocation inspectors, please call 888-304-3437 to speak with one of our representatives. They will be available to answer any questions you may have and provide more details regarding our services. You can also send us a message by filling out the form found on this page and we will contact you shortly.
"*" indicates required fields