Relocation Inspection Company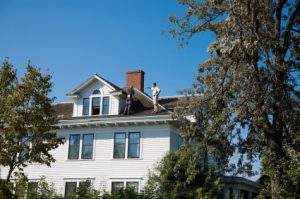 In many scenarios, if you are relocating for your company they offer to help you with parts of the process. Sometimes that can include assistance in obtaining a new home. Given the nature of your relocation, it can be difficult to know that the home you are purchasing is up to par. That's where the relocation inspection experts at Cliff Kapson Consulting, Ltd. come in. For over 20 years, our expert inspectors have been providing relocation inspection services for commercial and residential properties.
Our inspection services are available anytime of the year because you can be relocated at any given time. If you have any questions about our commercial or residential inspection services or are in need of a trained and licensed inspector, call the inspection experts of Cliff Kapson today at 888-304-3437. You can also fill out the contact us form located on this page and one of our helpful associates will get back to you as soon as possible.
Certified Relocation Inspectors
The experienced inspectors here at Cliff Kapson Consulting are continuously and highly trained, certified professionals. They undergo and complete inspection training classes for a variety of inspection types including Sto Corp. and Dryvit Systems, some of the largest EIFS manufacturers in the country. Our inspectors are certified in a wide range of applications including:
AWCI Certified Third Party EIFS Inspector (#108802)
EDI Certified Third Party Inspector for Moister Analysis and Building Envelopes (#–42)
Moisture Warranty® Certified Inspector
Nationwide Dryvit® Class Action Settlement Certified Inspector
Our inspection process is involved and thorough. The multi-step process begins with a visual inspection, then our inspectors obtain moisture readings. Once all of the data is collected it is evaluated and a comprehensive report is completed for the client and the repair contractor.
Experienced Relocation Inspection Company
For more information about our relocation inspection services or if you have any questions about our other commercial and residential inspection services, call us at 888-304-3437 today. Or fill out the contact form on this page and we will respond shortly.
"*" indicates required fields