Protect your home with Regular EIFS Foam Insulation Inspections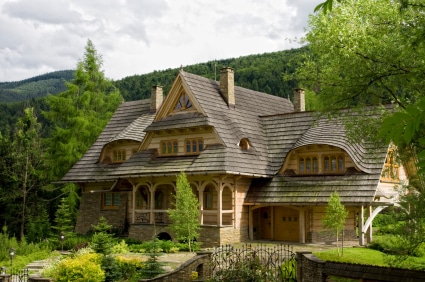 If your home uses synthetic Stucco, or an EIFS (Exterior Insulation and Finish System) Foam Insulation System be sure you schedule inspections regularly. Cliff Kapson Consulting is your premier expert on performing EIFS Foam Inspections across the United States of America. We have certifications from the largest Stucco manufacturers today, and over 20 years of experience inspecting and examining exteriors of buildings.
Don't let small issues turn into big repairs, call us today at 888-304-3437 to schedule one of our EIFS Foam Insulation Inspections. One of our trained staff will contact you to discuss whatever your needs are within 24 hours. You can also reach us by simply filling out the easy-to-use form located on this page.
Experienced EIFS Foam Insulation Inspections Save Money and Heartache
EIFS Foam Insulation, whether a "barrier" or "water-managed/drainage" EIFS system, requires regular maintenance, like any feature in a home. Sealant eventually fails, extreme temperatures can wreak havoc on EIFS Foam Insulation systems, and the smallest crack can ruin the structure of any home. This is why the EIFS Foam Insulation Inspections of an experienced team member from Cliff Kapson Consulting is so important to a homeowner.
Cliff Kapson Consulting trains inspectors for national organizations, has certifications from other nationwide organizations, and is recognized by manufacturers for their knowledge and skill at determining the structural integrity of a home during our EIFS Foam Insulation Inspections. Email us today at [email protected] to explain your situation and how our services might help you best.
Quality EIFS Foam Insulation Inspections to Protect Your Home
Cliff Kapson Consulting ensures the most comprehensive EIFS Foam Insulation Inspections on the market by providing a detailed report for a client, answering whatever questions they may have and assisting a client explore different housing options. Cliff Kapson Consulting inspectors will provide a custom "Repair Protocol" depending on the results of our EIFS Foam Installation Inspections.
We then provide the homeowner with a "Repair Protocol" to address issues found during our home exterior inspections. When a contractor is brought in to initiate repairs, we work with the contractor and the client to supply regular updates during the repair process through photographs and random site visits.
We will also assist you in working with the contractor during the repair process, ensuring that you will have all the necessary EIFS Foam Insulation Inspections and repairs in accordance with the EIFS industry standards. Call us today at 888-304-3437 to discuss any questions you may have about our EIFS Foam Insulation Inspections. Clients may also reach out to one of our representatives by completing the online request form found on this page.
"*" indicates required fields