Drainage EIFS Inspections
Cliff Kapson Consulting Ltd has over 20 years of experience in evaluating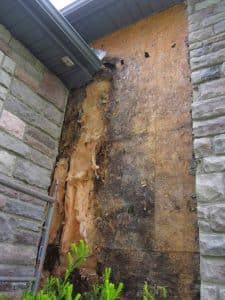 the performance of a wide range of exterior building envelopes, including reliable professional drainage EIFS inspections for residential and commercial properties.
An impressive team of trained inspectors will inspect and make determinations about existing exterior insulation and finish systems (EIFS) to give home and business owners the peace of mind regarding that water issues have been uncovered and dealt with.
To get complete information about drainage EIFS inspections for your residential or commercial building, call toll free 888-304-3437 and speak to a knowledgeable associate. You can also fill out the contact information form located on this page and we will promptly respond to your inquiry.
Reliable Commercial, Residential Drainage EIFS Inspections
Cliff Kapson Consulting inspectors are certified to conduct comprehensive third party EIFS inspections. We also offer training and continuing education programs for performing home inspections utilizing trusted trade groups and respected industry organizations like The New England Chapter of the American Society of Home Inspectors (ASHI).
Our professional team of exterior building inspectors are dedicated to providing comprehensive third party drainage EIFS inspections and reports for residential and commercial property owners. Get all of the information and support you need to correct application defects, perform structural repairs and maintenance, and even pursue legal action if needed.
Accurate Third Party Drainage EIFS Inspections from Industry Professionals
Avoid costly surprises regarding any water intrusions before it is too late. If left undetected and unattended, water intrusions will allow water build-up that can damage the sheathing structural framing and other material defects, leading to potentially dangerous mold growth or steel corrosion.
If you are in need of residential or commercial drainage EIFS inspections, call toll free 888-304-3437 for complete information and have all of your questions answered. If you prefer, you can fill out the contact form located on this page and we will respond shortly.
"*" indicates required fields