Drainage EIFS Inspection Solutions in Chicago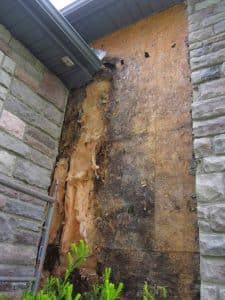 Cliff Kapson Consulting offers well over two decades worth of knowledge and experience when it comes to evaluating the performance of a variety of exterior building envelopes, including reliable professional drainage EIFS inspections for residential and commercial properties. We proudly provide the assistance of a team of trained inspectors who can inspect and make determinations about your existing exterior insulation and finish systems (EIFS) in order to give home and business owners the information that they need regarding issues that are in need of addressing. Our team of experts works to provide comprehensive inspection solutions along with the best customer service experience possible. Contact our team today to speak with a drainage EIFS inspection expert.
If you are in need of our drainage EIFS inspection solutions offered in the Chicago area, please give Cliff Kapson Consulting a call today at 888-304-3437. You can also get in touch with one of our knowledgeable associates by simply completing the online request form conveniently located on this page.
Trusted Drainage EIFS Inspection Experts Serving Chicago
Cliff Kapson Consulting inspectors are certified to perform comprehensive third-party drainage EIFS inspections. We are also a resource for training and continuing education programs for performing home inspections utilizing trusted trade groups and respected industry organizations like The New England Chapter of the American Society of Home Inspectors (ASHI).
The comprehensive drainage EIFS inspections that we offer in the Chicago Suburbs can be performed on both residential and commercial properties depending on your needs. Our impressive team of trained inspectors can help you avoid costly surprises regarding any water intrusions before the damage has already been done. If left undetected, water intrusions can allow water to build up that can damage the structural framing and cause other material defects, leading to potentially dangerous mold growth and steel corrosion.
Avoid Potential Water Damage Issues with a Drainage EIFS Inspection in Chicago
To find out more about the drainage EIFS inspection services offered in Chicago by Cliff Kapson Consulting, please give our team a call now at 888-304-3437. Visitors may also reach out to any of our helpful professionals by simply filling out the easy-to-use form found on this page.
"*" indicates required fields