Chicago Dryvit Inspections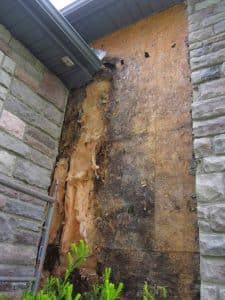 Cliff Kapson Consulting, Ltd has over 20 years of experience providing complete building envelopes or claddings. We offer services nationwide that include Stone, Stucco, brick, Composite Board Siding, and Dryvit inspections. Ensure that any building you are interested in purchasing does not have any potential hidden costs due to hidden exterior damages.
If you would like to learn more about our Chicago Dryvit inspections, please do not hesitate to call 888-304-3437. One of our representatives will be available to discuss your situation and can answer all questions you may have. To send us a message instead, please fill out the form found on this page and we will contact you shortly.
Comprehensive Dryvit Inspections in Chicago
We take great pride in completing the most comprehensive inspections available. Our report proved all accurate and relevant data about the building that was inspected. Within the report, you will find all the information and support you need to pursue all options. Which can include maintenance guidelines, recommendations for structural repairs, legal action, or corrections of application defects. Trust in our extensive experience to get the information you need.
Dependable Chicago Dryvit Inspections
Working with us is simple. Once you contact us regarding an inspection, we will work with you to get all the details necessary. From there, we make all necessary preparations to visit the building in question and perform our inspection. Using our experience and specialized equipment, we collect all the data needed for the inspection report. Once we process all the data, you receive our complete report, allowing you to purchase with confidence.
For more information regarding our inspections, please call 888-304-3437 to speak with one of our associates. They can provide more details regarding our Dryvit inspections in Chicago and can answer your questions. You can also send us a message by filling out the form found on this page, and we will contact you as soon as possible.
"*" indicates required fields