Stucco Inspections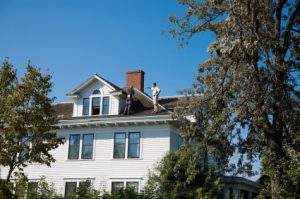 Here at Cliff Kapson Consulting, Ltd., we have been providing comprehensive stucco inspections for over 20 years. We inspect stucco, stone, EIFS, brick, composite board siding, and more on commercial and residential properties. At Cliff Kapson, we take great pride in providing the most comprehensive and detailed stucco inspections and reports available anywhere. These reports help our clients make informed decisions with this information and the support they will need to pursue all of their options.
To learn more about our commercial, residential, and relocation inspection services or if you have any questions regarding stucco inspections, give us a call today at 888-304-3437. You can also reach us by filling out the contact us form located on this page and one of our helpful representatives will get back to you as soon as possible.
Comprehensive Stucco Inspections
We conduct two levels of comprehensive stucco inspections. Level I consists of visual observations of the structure's exterior and include, but are not limited to the following:
Visual evidence of efflorescence, mold, mildew or other staining on the surface of the stucco.
Visible cracking through the stucco.
Presence of physical damage or any other visual irregularities.
Visual inspection of the stucco for compliance to manufacturer and/or stucco industry standard installation details. These details include, but are not limited to, proper termination at grade and on roof areas, presence of proper weep screed, weep ropes or vents and properly integrated flashing, presence of proper kickout flashing, window and door flashing, proper slope and flashing of concrete sills at stucco transitions and/or stucco sills, installation of appropriate backer rod and sealant around windows, doors and all other stucco terminations with a dissimilar materials, presence of proper control joints and expansion joints where appropriate.
Click the link to learn more about what our Level II Stucco Inspection process entails.
Professional Stucco Inspections
For more information on our stucco inspection process or if you have any questions regarding our commercial and residential inspection services, call us today at 888-304-3437. Or simply fill out the contact us form and we will respond shortly.
"*" indicates required fields