Experienced EIFS Inspectors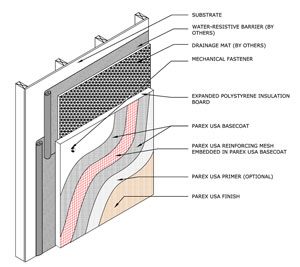 When looking for exterior insulation and finish system inspection services, you need to find a company that has a staff that is qualified to give you the right answers. At Cliff Kapson Consulting, you can rest assured that all of our technicians are fully qualified and experienced, with our company's EIFS inspectors having been in the business for up to 20 years, since our company was founded.
When you want to speak to someone about the EIFS inspectors we employ, please call us at 888-307-3437 and someone will be ready to speak to you about our inspection services. Or, fill out the "contact us" form located on this page and someone will be in contact with you shortly.
Quality EIFS Inspectors
At Cliff Kapson Consulting, we will ensure that the insulation in your home is of the highest quality. Our EIFS inspectors are prepared to check the foam insulation installation, the base coat applied, the fiberglass mesh, and the finish coat. We will ensure that your location will not suffer from water damage or excessive heating and cooling costs.
All manufacturers of exterior insulation and finish systems will tell you to have a company regularly inspect and maintain your insulation system to prolong the life of their products. Cliff Kapson Consulting is prepared to offer this service through our qualified and trained EIFS inspectors regular service.
Affordable EIFS Inspectors
When you employ EIFS inspectors with experience equivalent to Cliff Kapson Consulting's team, you may expect high prices. However, we offer some of the most affordable EIFS inspection services in the nation, especially when compared to other companies with similar experience. You will always know that you are getting one of the best deals around when you employ our EIFS inspectors.
If you want more information regarding our EIFS inspectors, please call us at 888-307-3437 and one of our staff will be ready to answer all of your questions. You may also fill out the "contact us" form located on this page and one of our experienced EIFS Inspectors will be in touch as soon as possible.
"*" indicates required fields