Dryvit Issues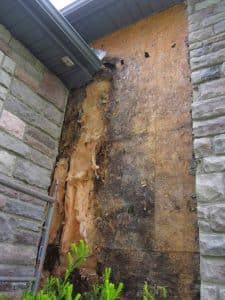 Cliff Kapson Consulting is your source when it comes to a range of home and business inspections, including finding dryvit issues. Through an inspection done by an industry specialist, we can identify any potential issues on your property before they become larger problems. Our staff has over 20 years of expert inspection service experience and our vast knowledge enables us to identify and correct any dryvit issues on your property. Our services can assist in determining whether or not your building is suffering from undiscovered EIFS problems. Set up an examination with one of our qualified specialists by contacting our team now.
To learn more about how to resolve your dryvit issues, please call the team at Cliff Kapson Consulting today at 888-304-3437. Visitors can also reach out to one of our knowledgeable professionals online by simply completing the easy-to-use form on this page.
Resolve Dryvit Issues to Prevent Structural Damage
When Dryvit was first introduced to the building industry, one of its primary selling features was its ability to lock off moisture. The difficulty with this is that it also locks water inside, which can produce internal issues that can destroy your property's structural integrity if left unattended.
Cliff Kapson Consulting inspectors are fully trained and qualified in providing external inspections and can provide you with an accurate and detailed report on your dryvit issues as well as a thorough analysis of your exterior cladding system. Our dryvit inspectors utilize a moisture meter to determine the quantity of moisture at several spots around the structure's exterior. We can tell you precisely where repairs are required based on this examination.
Find Practical Solutions for Dryvit Issues
If you wish to find out more about how Cliff Kapson Consulting can assist you in resolving your dryvit issues, please call us now at 888-304-3437. You may also get in contact with one of our helpful associates by filling out the online request form located on this page.
"*" indicates required fields