EIFS Inspection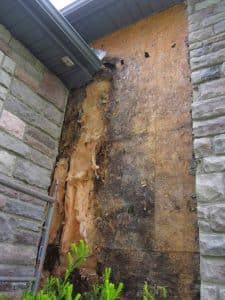 The team at Cliff Kapson Consulting has well over 20 years of experience in providing EIFS inspection solutions. EIFS is the outside layer found on a number of buildings including hotels, motels, office buildings, strip malls, and homes that are put in place to properly insulate the inside of the structure. Our team of talented technicians can provide you with a professional EIFS inspection to determine the overall quality of the exterior of the property in question. Our services are available nationwide so call our team today to learn more about how we can serve you.
For more information regarding the EIFS inspection solutions available now through Cliff Kapson Consulting, please give us a call today at 888-304-3437. You may also get in touch with any of our knowledgeable associates by simply filling out the online request form located on this page.
EIFS Inspection Services Offered by Qualified Professionals
At Cliff Kapson Consulting, our EIFS inspection services are provided by a team of experienced technicians dedicated to serving your unique needs. Our inspection process features an in-depth analysis of your property in order to find and assess any potential damage to the exterior of a building. Our team can also offer our expertise and advice on preventative measures that you can take once our inspection service is complete
It is crucial that a regular EIFS inspection is performed to ensure the integrity of your property's exterior. While a visual inspection is important to see if any problems are developing, it does not provide you with the details that you can receive from an inspection performed by a qualified professional. You can rely on our team to identify any potential damage and provide you with options to remedy any EIFS issues.
Schedule a Detailed EIFS Inspection Now
If you would like to find out more about the services provided at Cliff Kapson Consulting, contact our team now by calling 888-304-3437. Visitors can also reach out to one of our friendly professionals by completing the easy-to-use form found on this page.
"*" indicates required fields